An Otoplasty and Ear Reconstruction Expert: Creating Natural-Looking Ears Since 1989
Dr. Thorne's Publications
/
A Renowned Plastic Surgeon
Dedicated to Patient Satisfaction
Dr. Charles Thorne in New York, NY, is a specialist in cosmetic surgery of the face and both cosmetic and reconstructive surgery of the ear. He performs facial cosmetic surgery, otoplasty, and reconstructive surgical procedures for patients with microtia and other ear deformities. He is the Chairman of the Department of Plastic Surgery at Lenox Hill Hospital and Manhattan Eye, Ear and Throat Hospital.
This site is dedicated to cosmetic and reconstructive surgery of the external ear and focuses on topics such as otoplasty and microtia surgery. For more information regarding facelift, rhinoplasty, and other cosmetic procedures of the face, visit charlesthornemd.com. To learn more about what Dr. Thorne can accomplish, please visit his gallery of patient results.
"My goal in otoplasty and ear reconstruction is to create an absolutely normal ear, with no evidence of surgery, minimal recovery time, and minimal risk of complications."
With an international reputation in cosmetic and pediatric plastic surgery, Dr. Charles Thorne is an expert in aesthetic surgery of the face and ear reconstruction. He is a graduate of Yale College and the UCLA School of Medicine and received his residency training at the Massachusetts General Hospital and the Institute of Reconstructive Plastic Surgery at NYU.
Since starting his private practice in 1989, Dr. Thorne has spent nearly three decades performing, teaching, and writing about cosmetic plastic surgery and ear reconstruction. In that time, he has held leadership positions within national and international professional societies, including Chair of the American Board of Plastic Surgery, President of the American Society for Aesthetic Plastic Surgery in 2019.
Dr. Thorne served as a teacher in the Peace Corps in Ghana, West Africa for two years between 1974-1976 and continues his interest and commitment to international outreach and education, most recently on a surgical mission to Vietnam where he taught ear reconstruction to Vietnamese surgeons.
Professional Affiliations
---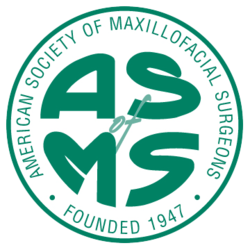 Procedures and Conditions Treated
Dr. Thorne offers a wide range of reconstructive surgeries and treatments for ear and facial deformities:
Anotia
Correction of Over-Corrected Ears
Deformities Caused by Facelifting or Aging
Ear Keloids
Ear Molding
Excessively Large Ears
Macrotia
Post Traumatic Ear Deformities
Question Mark Ear
Shell Ear
Stahl's Ear
Ear Reconstruction
Otoplasty
Grabb and Smith's Plastic Surgery
---
Dr. Thorne is an expert in his field and has contributed numerous articles on ear surgery to the scientific literature. In an effort to enrich the education of future surgeons, he has written several chapters for the seventh edition of Grabb and Smith's Plastic Surgery medical textbook, one of the field's most foundational texts. As both author and Editor-in-Chief, Dr. Thorne offers a unique perspective through his analysis of the different techniques and treatments.
To learn more about these surgical techniques, read excerpts from the chapters on ear reconstruction and otoplasty. These sections will provide answers to common questions on subjects like the recovery process.
Letters from Our Patients
---
Many former patients and their parents have written to Dr. Thorne to express gratitude for the impact the otoplasty or ear reconstruction has had on their lives.
Dr. Thorne is consistently highlighted in every publication profiling the Best Doctors in Manhattan or the Best Doctors in the entire United States. He has been featured in the New York Times multiple years running, as well as America's Top Doctors, and has hosted a radio show on plastic surgery alongside dermatologist Dr. Linda Franks.
Dr. Charles Thorne has guided me, consulted me on what can be done to correct my concerns, and was so honest with me about everything. He held my hand where [my first] surgeon and his team should have.

From a review on Vitals.com