Dr. Charles Thorne is the Chairman of the Department of Plastic Surgery at Lenox Hill Hospital and Manhattan Eye, Ear and Throat Hospital. Dr Thorne is an expert in plastic and reconstructive surgery of the face with subspecialty expertise in plastic surgery of the external ear. Dr. Thorne has the largest experience in otoplasty and ear reconstruction of anyone in North America.
Background and Credentials
Dr. Thorne was born in Oakland, California. After graduating from Yale College in 1974, he worked for two years as a Peace Corps Volunteer in Ghana, West Africa. Dr. Thorne then attended UCLA School of Medicine and trained in Surgery at the Massachusetts General Hospital and in Plastic Surgery at NYU. After completing the Plastic Surgery residency he remained at NYU and completed a fellowship in Pediatric and Craniofacial Surgery.
Dr. Thorne joined the faculty at NYU in 1989 where he directed the NYU Ear Anomalies program for 25 years. He has served as Chief of Plastic Surgery at Bellevue Hospital, President of the Northeastern Society of Plastic Surgeons, and Chair of the American Board of Plastic Surgery. Dr. Thorne has served as an Editor of the most prestigious plastic surgery journal, and is the Editor-in-Chief of the primary plastic surgery textbook.
In 2014, Dr. Thorne took over as Chairman of the Department of Plastic Surgery at Lenox Hill Hospital.
Dr. Thorne is the Education Commissioner for the American Society for Aesthetic Plastic Surgery and will take over as president of the society in 2019.
Academic Credentials
Dr. Thorne is an Associate Professor with permanent tenure at the NYU School of Medicine.
Other Credentials
Dr. Thorne has been listed every year in the Castle Connolly Best Doctors publications. He has been a visiting professor and performed live surgery demonstrations all over the world. His most recent surgical mission was to Vietnam in 2014 where he taught and performed surgical ear reconstructions for children born without ears.
PROFESSIONAL AFFILIATIONS
---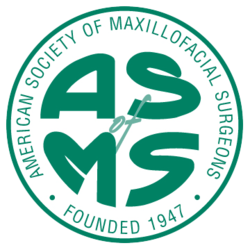 Dr. Charles Thorne has guided me, consulted me on what can be done to correct my concerns, and was so honest with me about everything. He held my hand where [my first] surgeon and his team should have.

From a review on Vitals.com